Ticketing Info & FAQ
Each year the Melbourne Queer Film Festival showcases the best in new and retrospective LGBTIQ+ cinema with a wide array of features, shorts and documentaries to make you laugh, cry and think. Our Program Director searches far and wide to bring you only the best – and we can't wait to show you what we have on offer!
---
WATCH YOUR FILMS HERE       DOWNLOAD A PDF PROGRAM
---
MQFF Interrupted
Tickets and Passes are on sale now for MQFF Interrupted. 
What dates can I watch films? 
Most content will be available from 19-30 November.
The only exceptions to this are:
• Ellie & Abbie (& Ellie's Dead Aunt) – 20 November from 7:00pm.
• End of the Century – 20-22 November.
• Jonathon Agassi Saved My Life – 24 November.
• The Prince – 27-29 November.
Where do I watch films once I've purchased?
Go to your MQFF account to watch online.
Click here https://tix.mqff.com.au/Account/Play
Can I watch outside of Melbourne?
Yes, absolutely. Most of our program is screening Australia wide. The only exceptions to this are The Strong Ones and Jonathon Agassi Saved My Life, which are screening in Victoria only.
Are there any in-cinema screenings?
The Melbourne Premiere of Happiest Season will be screening at the Coburg Drive-In on 26 November.  This session is ticketed by Village Cinemas and MQFF vouchers and passes cannot be redeemed for this session.
How do I purchase films?
• Purchasing on-demand content is the same process as purchasing tickets for cinema sessions.
• Browse our program at www.mqff.com.au/program 
• Go to the page of the film you want to see and select your tickets
• Checkout and pay for your tickets, or checkout and confirm the tickets to be redeemed on your pass.
How do I watch films online?
• First, purchase content through the MQFF website – either as single tickets or by redeeming your online pass.
• Go to mqff.com.au/account to login to your account.
• In your Account Dashboard there is a button on the left hand side of the screen that says On Demand.
• Click through to select and watch the films you've purchased.
Still having trouble? That's okay.
E-mail us at info@mqff.com.au or text queries to 0407 889 560.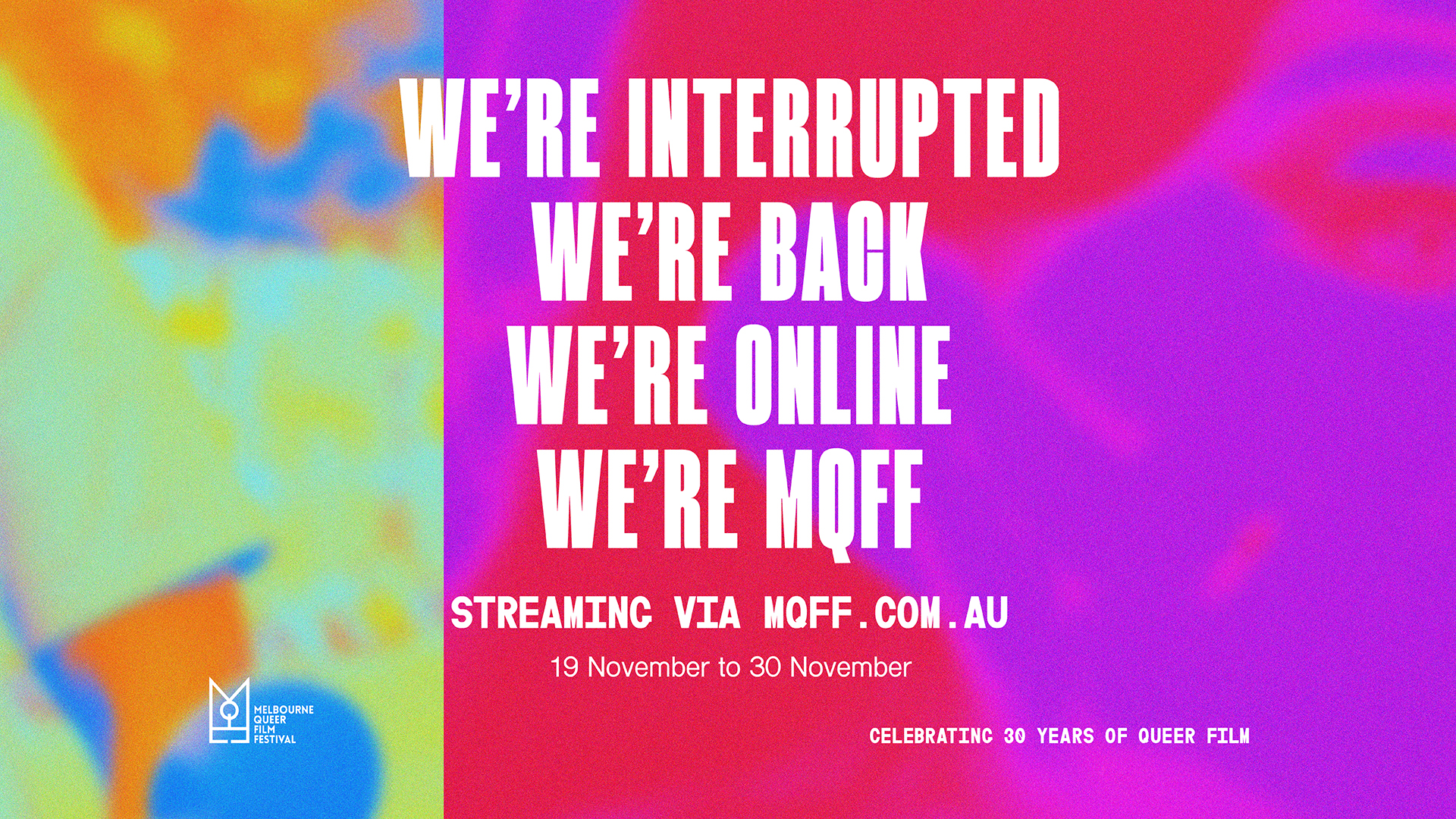 ---
Check out our FAQ Page to see if we have an A to your Q!
For ticketing assistance, email info@mqff.com.au during festival hours.
Ticketing Terms and Conditions
Buy online on the session pages or through the app. Download MQFF for Android here. Download MQFF for iOS here.
---
Ticket Prices for In-Cinema Screenings
Melbourne Queer Film Festival Tickets – 2020 Main Festival
Single Tickets
Full $21.30 / Concession $18.30 / Member $17.30  / Group Bookings (10+) $17.30 – plus booking fees.
Booking fees range from $2.40 to $7 depending on total booking amount. All special events pricing is displayed on the session page.
Passes
All-In Pass – $359 Member
3 Film Pass – $59 Full / $51 Concession / $49 Member
5 Film Pass – $95 Full / $82 Concession / $77 Member
7 Film Pass – $130 Full / $111 Concession / $105 Member
10 Film Pass – $177 Full / $152 Concession / $143 Member
Plus booking fees online, over the phone or in person.
---
How to Buy Tickets for In-Cinema Screenings
Online
Select, book and print your tickets at home. Browse the program on the website, click on a film, and scroll to the payment options at the bottom of the page. Select your tickets, click 'Add to Cart', and follow the instructions to 'Checkout'.
Download the app
Browse and purchase tickets on the official MQFF iPhone or Android app. No printing required – bring your smartphone, to be scanned at the door.
At the Box Office
MQFF pop up box offices open 1 hour prior to MQFF session start times at Cinema Nova, Village Jam Factory and The Capitol.
To avoid doubt, due to the closure of ACMI in 2020, there will be no MQFF Box Office at ACMI, Federation Square.
---
Accessibility for In-Cinema Screenings
Companion Card and Wheelchair Bookings
MQFF supports and accepts the Companion Card. All MQFF venues are wheelchair accessible and have accessible toilets. All MQFF cinemas have assistive listening via an audio loop through the t-switch on a hearing aid, or audio headset.
Companion Card tickets and wheelchair spaces cannot be booked online. To book tickets using your Companion Card, to book a wheelchair space, or to advise us of your access needs please contact the office.
Contact: info@mqff.com.au
---
Admission conditions
Classification
The Classification Board grants MQFF special customs and censorship clearances that mean all audience members must be 18 years or over except where indicated.
Concession tickets  
Full-time students, pensioners, unwaged, seniors, ACMI and Cinema Nova members are entitled to concession prices with a valid concession or membership card.
Refunds policy
All purchases are non-refundable, except in the case of a cancelled session. If you have purchased tickets you are no longer able to use, you are able to Exchange these tickets for another session for $1.50 online or $3 in person or over the phone.
---