Pitch, Pleez!
MQFF has proudly supported and fostered local queer filmmaking talent through its various awards and prizes, over its 29 years.
In 2019, we are thrilled to announce an exciting new initiative and prize, pitch competition – Pitch, Pleez! This prize will offer Australian LGBTIQ+ filmmakers the opportunity to create original content by assisting the production of a short fiction, documentary or web series pilot. The winning pitch will continue to address MQFF's central values of celebrating and showcasing proudly different queer stories in an Australian context.
Applications for this exciting opportunity are now open and successful finalists will be notified on the 1st of March 2019. The selected individual or team will then be required to participate in an open session pitch-off event to be held in front of a jury of industry experts and a live audience on the 17th of March, during the 2019 Melbourne Queer Film Festival.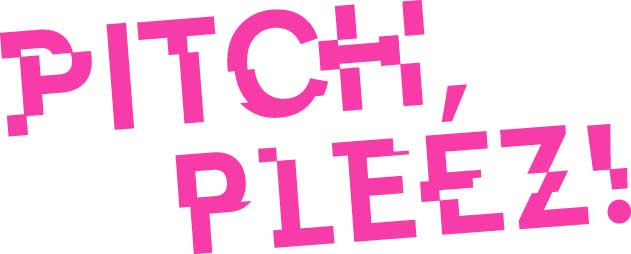 Key Dates
Applications Open: Friday, 21 December 2018
Information Session: Wednesday, 16 January 2019
Application Close: Friday, 15 February 2019
Finalists Notified: Friday, 1 March 2019
Public Pitch-Off: Sunday, 17 March 2019


Prizes

The winning team or individual will be awarded the following;

A $10,000 cash prize to help fund the project
An all in pass to the 2019 Melbourne Queer Film Festival


Application form

Your completed application form must address the following requirements:

Types of projects being considered – Short fiction, documentary or web series pilot
Project length 15 mins maximum
The project must have relevant LGBTIQ+ themes and subject matter
Must identify LGBTIQ+ people working on the project
The applicant or applicants must be over 18 and Australian residents to apply
A current draft of the script formatted to industry standards
A synopsis (200 words or less)
Applicants must own the rights to the story they are pitching
A detailed budget breakdown (if the project exceeds $10,000, evidence of where the additional funds or in kind support will come from)
Screener links to any of the director's or key team member's previous projects
Relevant CVs for all the applicants
Agreement to MQFFs terms and conditions


The winning project must be completed by the 4th of December 2019.

And remember, projects that exhibit diversity in front of and behind the camera get to the front of the line!

Any queries please contact info@mqff.com.au  and use the subject Pitch, Pleez!