SWEETHEARTS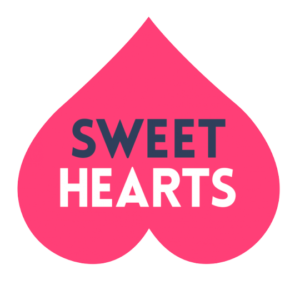 MQFF's Sweethearts program is your opportunity to demonstrate your passion for the Melbourne Queer Film Festival and contribute to its future. Join a special group who understand the importance of bold queer cinema. Entry to the Sweethearts begins at just $250.
"At 33 years running, MQFF is the largest and oldest queer film festival in Australia, and one of the most important platforms in the world for LGBTQI+ film. Each year we are lifted up by our donors and Sweethearts – it is the community that forms the spirit of the festival, and a community that should feel very proud of their contribution to queer storytelling and spaces in Australia."
– David Martin Harris – MQFF CEO
"As someone who enjoys the sharing of lived experience, I am inspired by the creative celebration of our LGBTIQA+ communities through film. Outstanding MQFF programming each year fosters belonging for each of us through the amplification of voices – our voices – and the telling of stories – our stories. That's why I am proud to support MQFF through the Sweethearts Donor program – to ensure we continue to hear those voices and share those experiences. And to know that I am not alone."
– Jason Ngam JP – MQFF Sweetheart, volunteer since 2002
Select your donation value below ↓
_
$250 – $499 (Sapphire)
$500 – $999 (Ruby)
$1,000 – $2,499 (Emerald)
$2,500 – $4,999 (Diamond)
$5,000 – $9,999 (Silver)
$10,000 – $24,999 (Gold)
$25,000+ (Platinum)
If you would like to talk to us about your donation, please get in touch with us to discuss – sweethearts@mqff.com.au
MAKE A SWEETHEARTS DONATION
All donations over $2 are tax deductible. Melbourne Queer Film Festival Inc is a registered charity with the ACNC and has DGR status.
DONATE VIA DIRECT DEPOSIT OR DEBIT
To make a direct bank deposit or to make a recurring debit payment, please download and complete the information sheet below:
Sweethearts Donation Form
---
MQFF SWEETHEARTS
GOLD

DIAMOND

EMERALD

Em Campbell-Pretty

Adrienne Wilson

Fraser Green

Richard Laslett & Colin Gunther

Samuel T Murray

Braith Bamkin

Serena Chow

Susanne Dahn

James Houghton

Sue Malta

Lee Matthews

Mark Matthews & Ant Jarvis

Phillip Maude

Shaun Miller

Julie Peters

Tim Smyth

Gail Veal

Kristen Walker
RUBY

SAPPHIRE

Wayne Box

David Cheshire

Ross Coller

Sabin Fernbacher

Jamie Gardiner

Rob Hoskin & Henry Gaughan

David Imber

Stephen Masterman

Jason Ngam

Deborah Storz

Desmond Thompson

Leonard Vary & Matt Collins KC

Lan Wang

Jane Weston

Frazer Wilson

Jane Arthur

Andrew Bell

Anthony Burkitt

Lee Centra & Ben Ladbrook

Violet de Lyons

Stuart Fawcett

Frank Hatcher

David Johnston-Bell

Yvette Karklins

Shaun Kiely

Kovi Levin

Cindy Mason

Gin Masters

Matthew McDonell

David Micallef

Jason Murphy

Ian Nott

Martin Robertson

Kristen Stone

Chris Teh

Boyd Tolley

Campbell Watts

Alan White