Sweethearts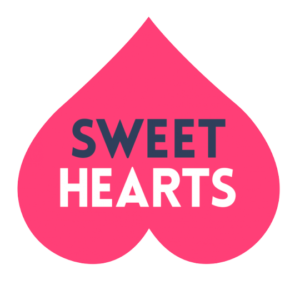 MQFF's Sweethearts program is your opportunity to demonstrate your passion for the Melbourne Queer Film Festival and contribute to its future. Join a special group who understand the importance of bold queer cinema. Entry to the Sweethearts begins at just $250.
"At 32 years running, MQFF is the largest and oldest queer film festival in Australia, and one of the most important platforms in the world for LGBTQI+ film. Each year we are lifted up by our donors and Sweethearts – it is the community that forms the spirit of the festival, and a community that should feel very proud of their contribution to queer storytelling and spaces in Australia."
– David Martin Harris – MQFF CEO
Select your donation value below ↓
$250 – $499 (Sapphire)
$500 – $999 (Ruby)
$1,000 – $2,499 (Emerald)
$2,500 – $4,999 (Diamond)
$5,000 – $9,999 (Silver)
$10,000 – $24,999 (Gold)
$25,000+ (Platinum)
If you would like to talk to us about your donation, please get in touch with us to discuss – sweethearts@mqff.com.au
MAKE A SWEETHEARTS DONATION
All donations over $2 are tax deductible. Melbourne Queer Film Festival Inc is a registered charity with the ACNC and has DGR status.
DONATE VIA DIRECT DEPOSIT OR DEBIT
To make a direct bank deposit or to make a recurring debit payment, please download and complete the information sheet below:
Sweethearts Donation Form
---
MQFF SWEETHEARTS
GOLD

SILVER

DIAMOND

Em Campbell-Pretty

Adrienne Wilson

Matthew Lee

Richard Laslett & Colin Gunther

Samuel T Murray
EMERALD

RUBY

SAPPHIRE

Serena Chow

Iain McKinnon & Benedict Laufer

Nireshni Naidoo

Gail Veal

Kristen Walker

Wayne Box

David Cheshire

Ross Coller

Rodney Garratt

James Houghton

David Imber

Stephen Masterman

Jason Ngam

Deborah Storz

Leonard Vary & Matt Collins QC

Jane Weston

Lee Centra & Ben Ladbrook

Sabin Fernbacher

Stephen Jovanovich

Yvette Karklins

Shaun Kiely

David Martin Harris

Cindy Mason

David Micallef

Fiona Patten

Kristen Stone

Boyd Tolley

Helen Walmsley

Lan Wang

Frazer Wilson