About MQFF
In 2019, Melbourne Queer Film Festival heads into its 29th year to showcase the finest, contemporary queer cinema from Australia and beyond in the largest queer film festival in the Southern Hemisphere. From 14-25 March, MQFF will present over 100 sessions at ACMI, Cinema Nova and Village Cinemas, encompassing Australian and International features, documentaries and shorts, including World Premieres, Australian Premieres, and Melbourne Premieres.
Contact Us 2018 Program Ticketing Information MQFF Team
Welcome Message from the Chief Executive Officer:
For 28 years the Melbourne Queer Film Festival (MQFF) has engaged the community with a curated program of the best LGBTIQ content that aims to educate, entertain and celebrate diversity. I am honored to be leading my first Festival as Executive Director.
Having crossed to Entertainment and Arts from the Sports Industry, where I was most recently the Chief Executive Officer of Football Federation Victoria, what has been most evident is the affection the community has for MQFF. In that light, I will do my best to lead a Festival that is innovative and relevant whilst underpinning the contribution of those before me that has made MQFF so great.  
This year we present to you a program of over 120 features and shorts, panels, questions and answer sessions, workshops, parties and many other ways to celebrate LGBTIQ culture through film and the moving image.
I would also like to thank all of those who have made the Festival possible. From the Board of Directors, led by Scott Herron and Cathy Anderson, to our generous sponsors, partners, donors and Sweethearts, volunteers, MQFF Members, you the audience, and everyone and anyone who has contributed. It is all greatly appreciated.
I trust that you will have a fabulous time as we strive to educate, entertain and celebrate diversity.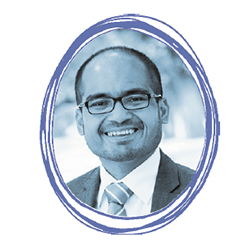 – Maxwell Gratton
Chief Executive Officer
Welcome Message from the Program Director
2017 was an incredible year for queer cinema. It was bookended with two films that are sure to be future classics, Moonlight and Call me by your name.
In between that we saw theatrical releases of God's own country, Battle of the Sexes, Professor Marston and the Wonder Woman, Handsome Devil (MQFF 2017) and Tom of Finland.
What we are seeing isn't so much the mainstreaming of queer cinema but the very exciting prospect that more diverse queer stories are getting told and it's having a very exciting trickle down effect that is reflected in MQFF's bountiful 2018 program.
We continue to showcase and celebrate the best in LGBTIQ cinema from around the world and it's really heartening to be featuring two Australian feature debuts with So Long and The Five Provocations. These will be playing alongside headliners such as Disobedience, BPM (Beats per minute), Signature Move, After Louie, The Feels and Love, Simon (our centrepiece presentation), just to name a few.
But don't take my word for it: dive in and explore, you'll be queerer for it.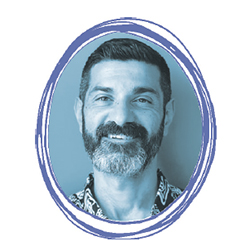 – Spiro Economopoulos
Program Director